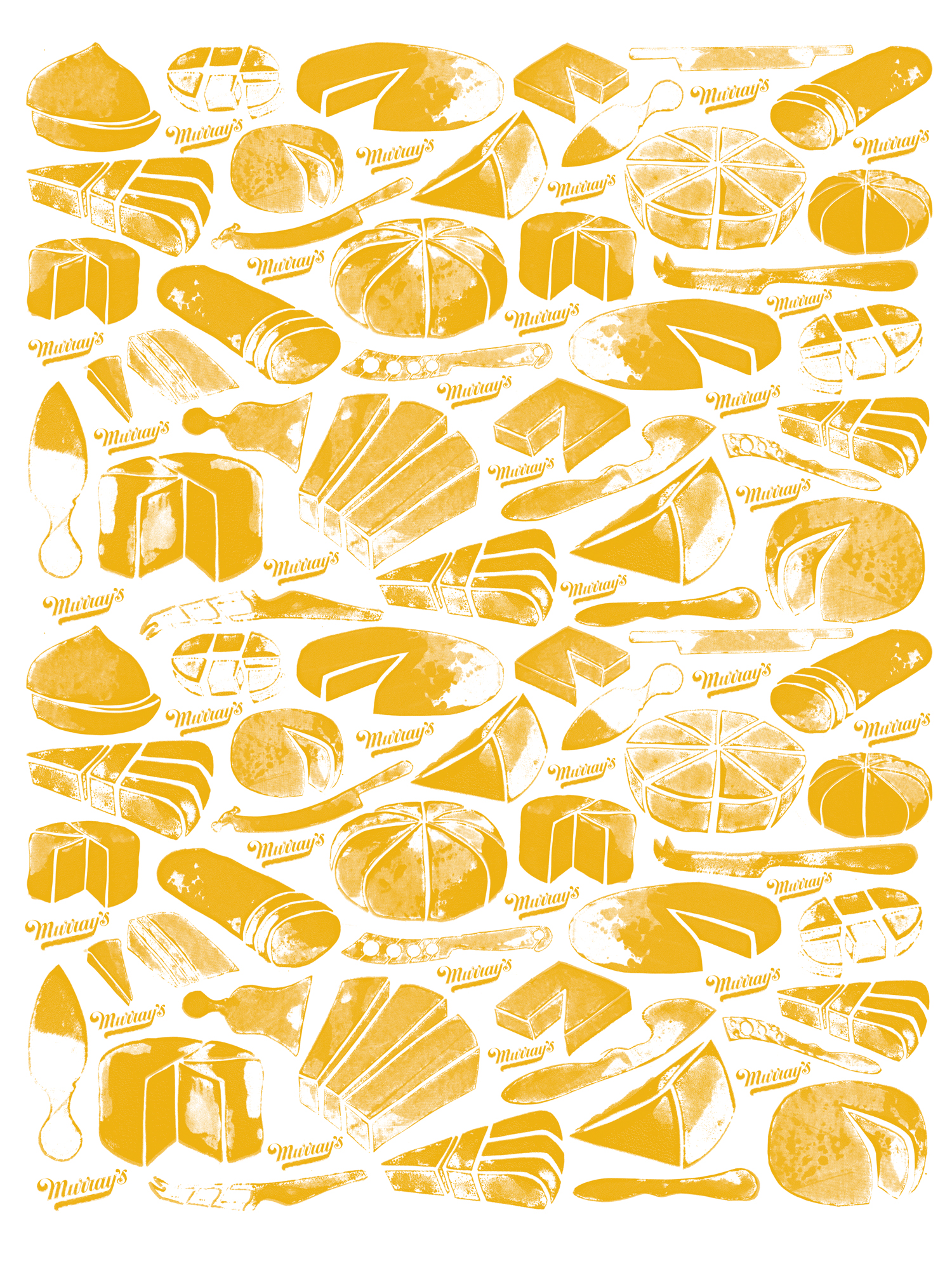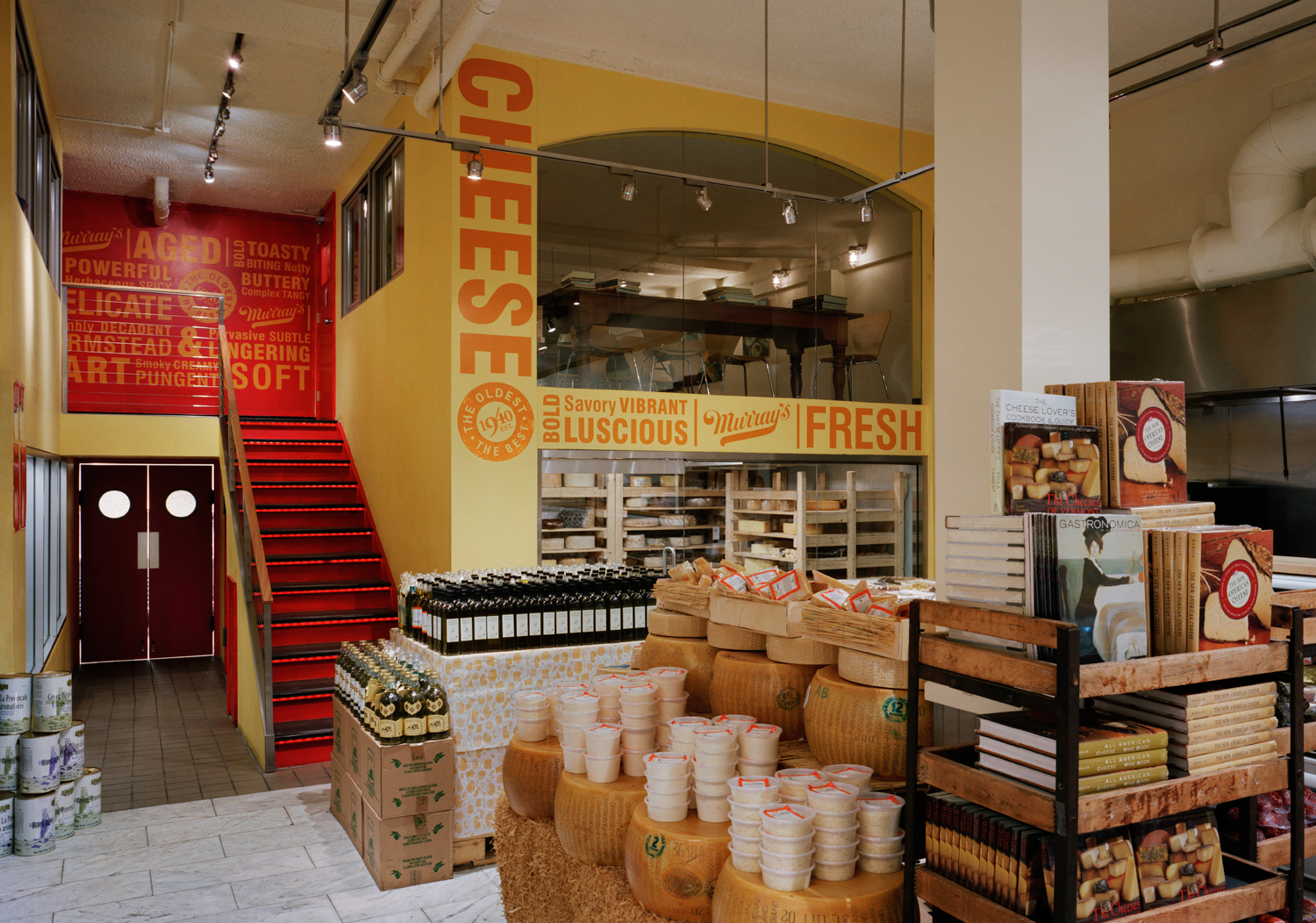 /
Murray's Cheese
From a logo redraw to the store and everything in it—a 6 month adventure with cheese. Murray's Cheese is an icon among cheese mongers nation-wide (and a New York institution). When the owner, Rob Kaufelt decided to move the store to a bigger space it was a perfect opportunity to create a professional identity for the 70 years old Murray's.
We have created the complete Murray's experience—from stationery, wax paper, packaging, labels, apparel and uniforms, to design of the store interior, exterior and signage.
The existing, iconic wordmark was redrawn to give it more elegance and rhythm. Two quality seals were created to emphasize the tradition and support merchandising. Playfully stacked all caps type visualizes complex cheese taste (and resembles markings found on wheels of cheese). The pattern on the stationery was created by silkscreening an actual cheese cloth. The pattern on the wax paper illustrates cheese-cutting patterns and tools—silkscreened through paper-cut template with wonderful, texture-creating inconsistencies.
I am happy to see that 8 years later the identity lives on in New York stores and now through Murray's books. The wax paper (silk-screened at Pentagram's basement) became a merchandise item. Murray's continues expansion as a specialty store within Kroger chain locations and a restaurant. Seems there is always appetite for more great cheese!
at Pentagram with Woody Pirtle